Fold up table
8 seats within 10 seconds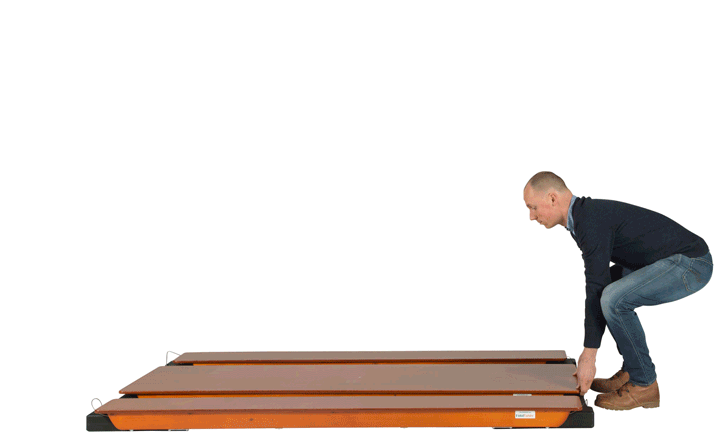 Stable everywhere, even on wet grass
A fold up table can be very useful at school or at a certain event, but it could be expensive to buy a large number for a one-time event. Therefore, we offer the possibility to hire the number of folding picnic tables and chairs. In this way, you are able to ensure your guests a comfortable time. The option to hire folding picnic tables and chairs is also very useful at outdoor school parties.
What makes the fold up table a good choice for your events?
You may recognize the situation: you have organized an event, but after a few hours, all the tables and chairs are moved by your guests. It is not a safe situation, because they can block various emergency routes at the event site and it may cause accidents. We understand that event managers need to hire solid and safe folding picnic tables and chairs for their inventory. We mount the fold up tables to the surface, so that they cannot be moved. We refer you to our hire partners to place an order for your folding picnic tables and chairs. Next to that, we operate at an international level.
Discover the benefits of a comfortable seating area
Of course, all the fold up tables are inspected for damage and cleaned and repaired as necessary, after each use. They are stored and transported in good conditions and our people are able to mount the fold up tables quickly to the ground. The reliable folding picnic tables and chairs which you hire are also accessible for people who use a wheelchair and very safe to use around children. Call +31 (0)162-453161 to ask any questions about our fold up tables and the hire services of our partners. You can also send us an email. We are happy to help you to create a perfectly comfortable seating area at your event.
Easy access
Setting up and taking down the tables is literally a matter of a few seconds
FoldTables at your location? We like to think along with you.