Folding table supplier
8 seats within 10 seconds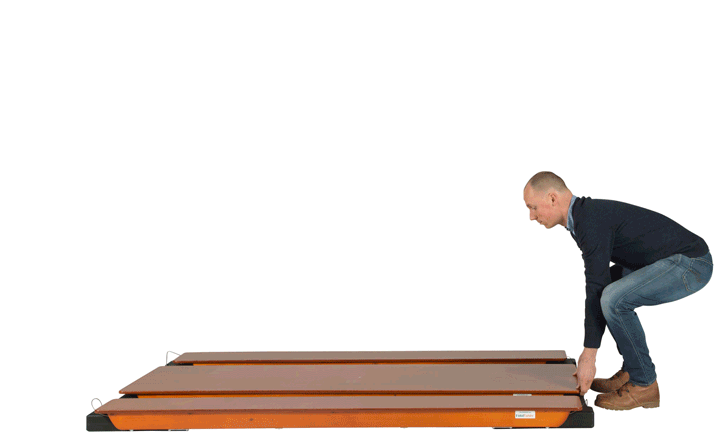 Stable everywhere, even on wet grass
Are you looking for a folding table supplier for your upcoming event? Or do you need extra seating areas in the school yard? FoldTable is the company you need; we are one of the most extensive suppliers working with folding tables on an international level. Moreover, we offer different services that fit all kinds of situations. For example, delivering folding tables that can be used for one-time events or permanent seating areas for schools or cafés. Discover all benefits of our folding table supplier services and create a comfortable seating area for your target audience or customer group.
As a folding table supplier we know what makes a comfortable seating area
We know that folding table suppliers have to deliver the best quality to guarantee safety to their customers. At any case, we achieve this every day: we produce our own folding tables, so that we can assure the highest quality. Not many folding table suppliers offer a comprehensive package of a large scale production, an excellent quality and a complete service, from product customization to securing the tables in an arranged way. In addition, we ensure that your tables cannot be moved during an event that attracts many enthusiastic but sometimes chaotic guests. In other words, you have the choice to attach the tables to the surface. Sometimes it is even obliged by emergency services. This way a safe seating area is created.
Buy or hire your folding tables
When you buy your folding tables, you can be sure of durable seating areas that contain reliable material. There is also a possibility to hire folding tables. Folding table suppliers like us, work together with hire partners to offer the organizers of one-time events a complete a quick service. Besides events, they are also suitable for school picnics, restaurants and leisure parks. Call +31 (0)162-453161 when you have questions about the way we work as a folding table supplier. You have the possibility to put in your order directly by telephone. You can also send us an email.
Easy access
Setting up and taking down the tables is literally a matter of a few seconds
FoldTables at your location? We like to think along with you.