Folding tables for schools
8 seats within 10 seconds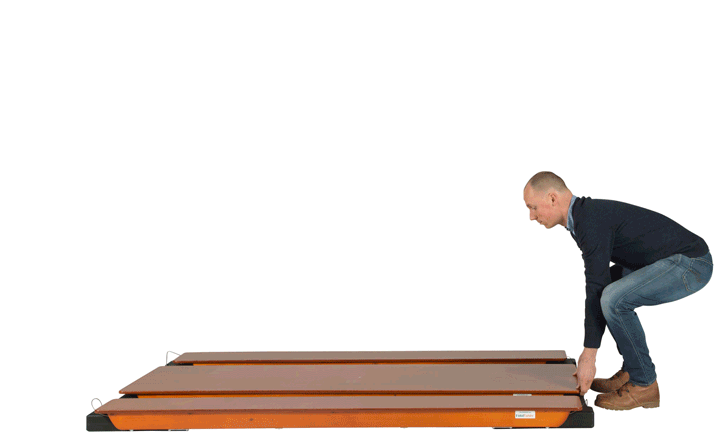 Stable everywhere, even on wet grass
Are you looking for safe and practical folding tables that are suitable for schools? FoldTable has everything you need to create the perfect seating area at the school yard. We offer foldable tables for one-time events and to permanently place in seating areas. In addition, you can hire tables for your school in small or large numbers, or you can choose for buying. Of course, all your choices include the best service; from production and storage, to delivery and placement.
Reliable folding tables for schools that create a fun and safe environment
Children can be very active. It may happen that they constantly move the folding tables that are used for seating areas at school. When this happens every time during school breaks, you cannot fully guarantee the safety at the school yard. FoldTable makes sure that the folding table are attached to the ground, so that they are unmovable. This will save time placing them back and the school teachers always have a good view of every situation. Both at primary schools and at high schools, the solid tables are the perfect furniture to create a safe and fun environment for children. We ensure that they enjoy their breaks, picnics and other activities, with durable and high quality folding tables.
Discover the benefits of our service
Besides schools, we also produce folding tables that are suitable for cafés, restaurants, leisure parks and festivals. They are produced by our own company and in this way we make sure that they are resistant to all kinds of busy environments and difficult to control circumstances. Call +31 (0)162-453161 to order your preferred number of new folding tables or occasions. You can also send us an email with your order.
Easy access
Setting up and taking down the tables is literally a matter of a few seconds
FoldTables at your location? We like to think along with you.