Wheelchair accessible folding picnic table
8 seats within 10 seconds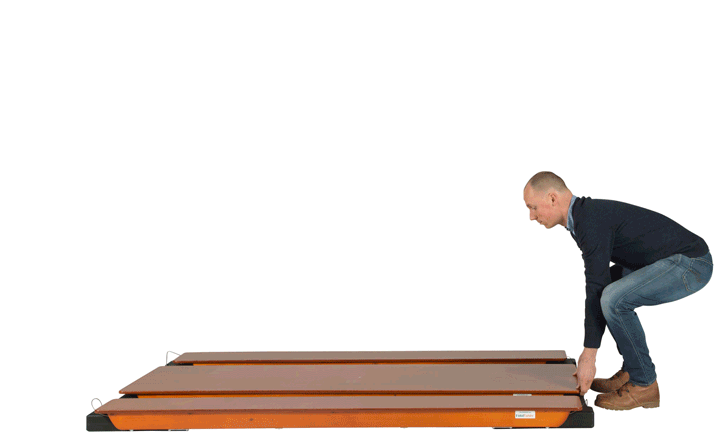 Stable everywhere, even on wet grass
People in a wheelchair need to be able to enjoy their day in the same way as the other guests of your event, and therefore there should be an accessible folding picnic table that is easy to use. With a wheelchair accessible folding picnic table, you keep your guests satisfied and you maintain your reputation as an event organizer. Our folding tables are easy to install on your event grounds and it is possible to order them in large numbers at competitive prices. Make your large or small event more comfortable with our folding picnic tables.
Wheelchair accessible folding picnic tables: the quality that you need
What makes our folding tables a must-have for your event? First of all, they are protected against the rough behaviour of some of your guests. It namely happens that people slide and move the tables, meaning that different routes on your event site can be blocked and that the tables can be damaged. Our folding tables are firmly attached to the ground, which has the advantage that you can keep your seating plan intact. On the ends of the folding picnic table, your guests who use a wheelchair have the ability to take a seat on the easily accessible benches.
Buy or hire your folding tables
You can choose for buying or hiring folding tables for your festival, pub event or small picnic, in the preferred numbers. The production is in our hands, so we can guarantee you the best quality. Moreover, we arrange the transportation and storage of your order. When you want to hire, we refer you to our hire partners. Call +31 (0)162-453161 to order your preferred number of new folding tables or occasions. You can also send us an email with your order.
Easy access
Setting up and taking down the tables is literally a matter of a few seconds
FoldTables at your location? We like to think along with you.