Wholesale folding tables
8 seats within 10 seconds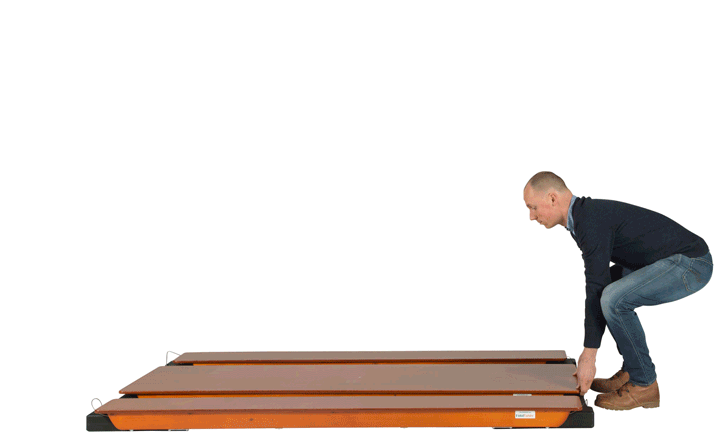 Stable everywhere, even on wet grass
FoldTable is the perfect wholesale for all your folding tables and chairs when you need seating for large groups, for example at schools, festivals or cafés. At an event you want that your guests have the possibility to sit comfortably when they have rest periods during their busy and active day. And above all, our strong folding tables are protected against misconduct. In other words, we offer the wholesale of high quality and safe foldable tables and chairs.
A reliable wholesale of folding tables and chairs
We produce the foldable chairs and tables in-company, so we have full control of the quality and reliability of the material and products. Moreover, we have built a lot of experience with folding tables and their continuous improvements. These are features of a wholesale that are a great advantage when you need folding tables and chairs for your sitting areas. So, are you looking for new or replacement furniture for your upcoming event? For wholesale, we offer the best quality and the most practical services for your folding tables and chairs, such as efficient storage and transportation. There is also a possibility to hire a small or large number of sets when you are, for example, organizing a one-time event. In this case, we refer you to our hire partners. Whatever your situation is, there is always an option to arrange your wholesale foldable tables and chairs at your preferred location.
Ask for the different possibilities
Make your event comfortable for your guests and choose for our wholesale foldable tables and chairs. We always guarantee that our products are of good quality, even our occasions! Used folding tables are still perfect to use a few more times, because we only use the best materials for our production. Of course, all the folding tables are inspected for damage and cleaned and repaired as necessary, after each use. Call +31 (0)162-453161 to order the preferred number of new, young or personalized (at least 30 sets of) folding tables. You can also send us an email with your order.
Easy access
Setting up and taking down the tables is literally a matter of a few seconds
FoldTables at your location? We like to think along with you.